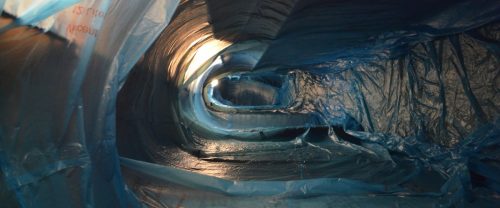 Finally, the grande finale opening of the exhibition MEGASTRUCTURES — the biggest. the deepest. the strongest. the tastiest. the loudest. the happiest. the strangest. the muchest. the most … or whatever else you will imagine!
The grande finale opening will be accompanied by a free improvisation concert by Penelope Gkika, Maroulita de Kol & friends.
The exhibition leads you into the forgotten catacombs of the oldest former GDR-building at Ostkreuz, Gürtelstr. 23a.
Come and meet the contemporary oracle!
Sunday 12 June 2016, Gürtelstr. 23a, Berlin Ostkreuz
doors open at 7:30pm, music at 8pm
free entrance, free drinks for early birds