Andrea Messner was born in 1991 in Bolzano/Bozen, Italy. She studied philosophy, theater studies and art history in Munich, Rome, Berlin, St Andrews. Her interests involve critical theory, political and social philosophy, concepts of history, philosophy of the renaissance, the interfaces between art and philosophy, language(s), documentary film and documentation.
Based in Berlin and Rome, she works as a lecturer, researcher, translator, filmmaker, curator. She taught at LMU Munich, HU Berlin, La Sapienza Rome and curated shows in Germany as well as Italy. For Goethe Institut she translated into Italian award-winning German films such as Die Stille nach dem Schuss (Volker Schlöndorff), Der Samurai (Till Kleinert), Freistatt (Marc Brummund) or Beuys (Andres Veiel). Her own short movies and installations were shown at international festivals: Piazza Connection was part of Manifesta 12 Palermo, BIO|RATIONAL and Sardines, recently, were presented at 37. Kasseler Dokfest.
While investigating the transformative potential of "Counter-History" within her PhD-project, for Freigeist Verlag she is engaged in the first translation of the Italian philosopher Luigi Pareyson into German.
---
Published with Freigeist Verlag: Hate as a tranformative force – An essay on Walter Benjamin, in: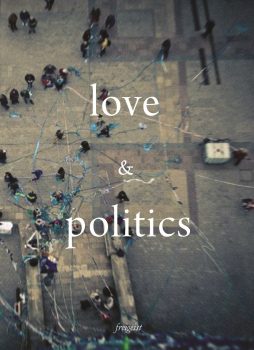 Experimentieren mit Flüssigkeit. Zur Bedeutung der Deutung in ›Die Verklärung des Gewöhnlichen‹ – Überlegungen mit Arthur C. Danto, in: